Corporate Profile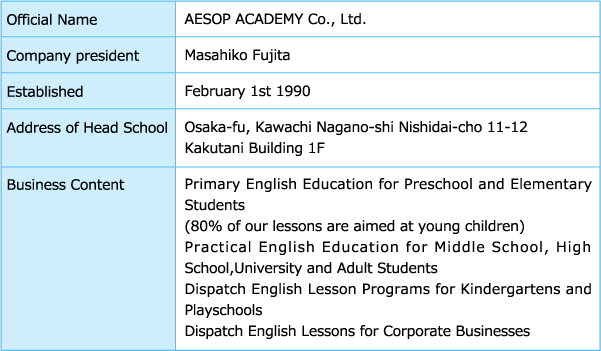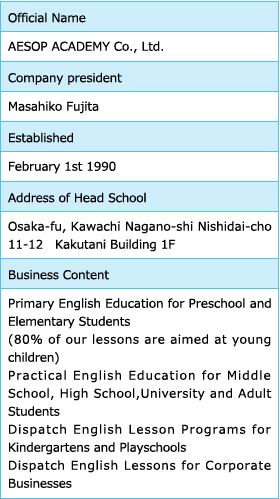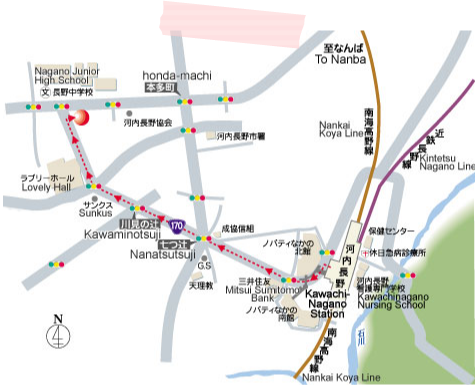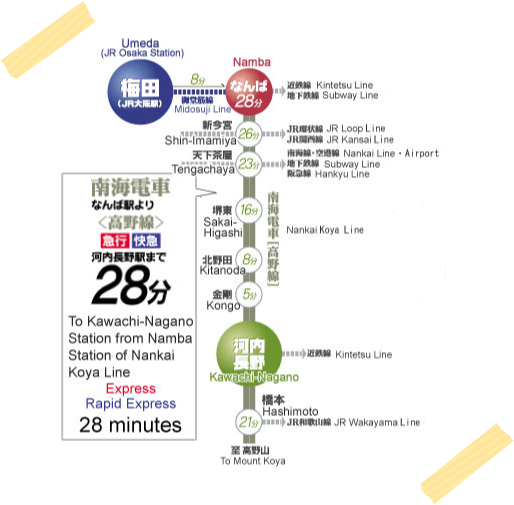 Philosophy
We need your help.
"If you're from an English speaking country, then you can easily be an English teacher in Japan." Is that conception really true? There are many children at Aesop Club. For children, their whole future will change depending on the adults they come into contact with during their adolescent years. The behavior and words of adults can encourage children, as well as hurt them. If you can understand this concept and can seriously think about how you can through your position of being a teacher, make these children's future a bright one, I would like you to come to Aesop because we need teachers like you. Getting a position as an English teacher in Japan may be quite easy, but in reality, it is not a job that just anybody can do, but rather it is a job that is exceptionally challenging and rewarding. I have our education philosophy listed below. In order to make our education philosophy a reality, we have made our original teaching materials and teaching method, the Aesop Method, and not only do we teach our students English, but we have also been putting effort in educating them in the area of discipline and manners. If you can agree to our education philosophy and be serious in applying yourself to reach these goals for yourself and for your students, I can assure you that your time spent as an English teacher in Japan will be a chance to help you refine your own character and you will also receive much gratitude from the Japanese people whom you will come in contact with. (CEO Masahiko Fujita)

Please watch this video.
Corporate Philosophy
To maintain both psychological and material support for the employees of the company while contributing to the advancement of humanity and society.
Education Philosophy
To make our students fluent English speakers.
To vitalize their will to live.

(1) To cultivate the students self confidence and self-respect.
(2) To teach proper behavior and manners.
(3) To help our students achieve their goals.
The Ideal Teacher for Aesop Club
Minimum requirement
Native English speaker

University degree (at least 2-year degree)

Living in Japan

Planning to stay at least 1 year in Japan
Personality
Love children

Energetic and positive about the job

Punctual and good at managing the time

Help each other as a team